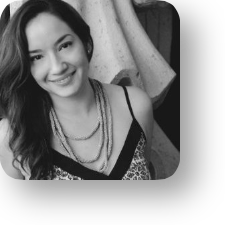 Veronica Salcido
With over 10 years of professional experience in corporate recruitment and consultancy, Veronica has helped build some of the most reputable brands in the industry. After graduating from UC Berkeley at the top of her class, Veronica kicked off her recruitment career at Digital Insight (DGIN), a company that provides outsourced online banking services to middle market financial institutions and Forbes Fastest Growing-Tech Companies. During her tenure as a key player of the Talent Acquisition team the company went public which later resulted in a $1.4 Billion acquisition by Intuit.

Her data driven and consultative approach stems from these early years and has been solidified by her last 6 years of consulting experience in the ad space. Her passion for advertisement was born and continued to grow as she went on to consult for Adconion Media Group -- eventually leading and driving all things Talent Acquisition and strategy for one of the most successful suite of products, Adconion Direct, later acquired by Amobee for $235M.

Veronica has an insatiable curiosity and passion for the future of advertisement. As Global Recruiting Manager for TubeMogul (TUBE) she helped push the envelope in Adtech with TubeMogul's introduction of Saas products. Veronica helped spearhead the recruiting strategy and tactical implementation of talent in domestic and global markets. During this time, the company had a successful IPO and launched other industry changing products, including their cutting edge programmatic TV offering.

What distinguishes Veronica from other Talent Professionals is her knowledge of the advertisement space and her passion to be a part of the driving force behind one of the most powerful industries in the world.

When she is not building companies and talking shop, Veronica is an avid travel, trekker and health food nut.
Scroll